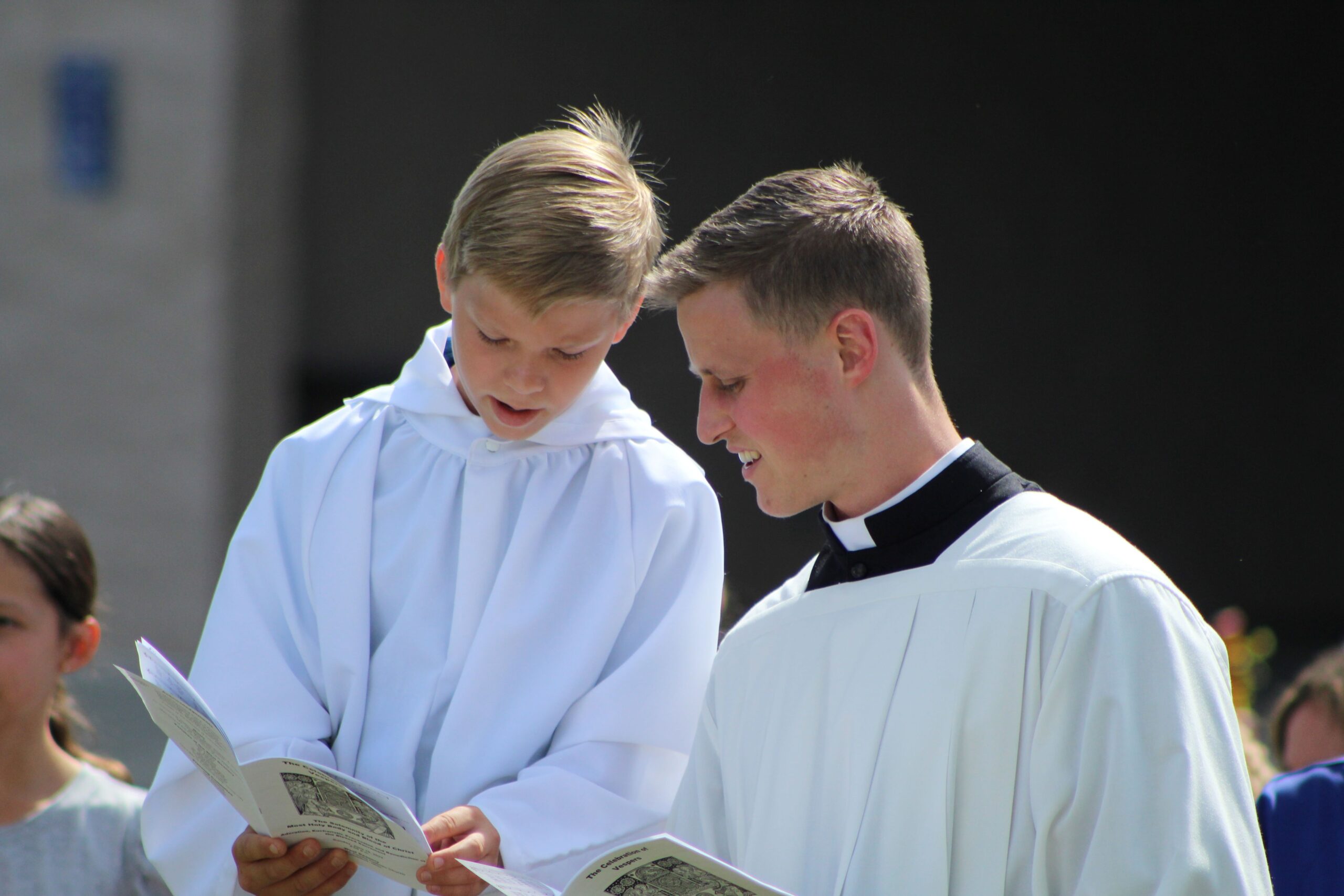 Parents, grandparents and community members are invited to get involved in a variety of ways! Volunteers are needed daily to assist in the library, help in the cafeteria, and to do various tasks for teachers.
Whether your child is just starting preschool, entering eighth grade, or is somewhere in between, there are many good reasons and opportunities for you to volunteer at Saint Cecilia. It's a great way to show your child that you take an interest in his or her education, and it sends a positive message that you consider school a worthwhile cause.
Parent volunteers offer a huge resource and support base for the school community while showing their kids the importance of participating in the larger community.
The school isn't the only one to reap the benefits of your involvement. By offering some of your time to the school, and by interacting with teachers, administrators, and other parents on a regular basis, you can gain a first-hand understanding of your child's daily activities and some insight into the trends and fads of school life that will help you communicate with your child as he or she grows and changes.
For the safety of our students, all adult volunteers and staff in the school must meet the Diocesan Safe Environment criteria.  To learn more about completing these requirements, please click here.