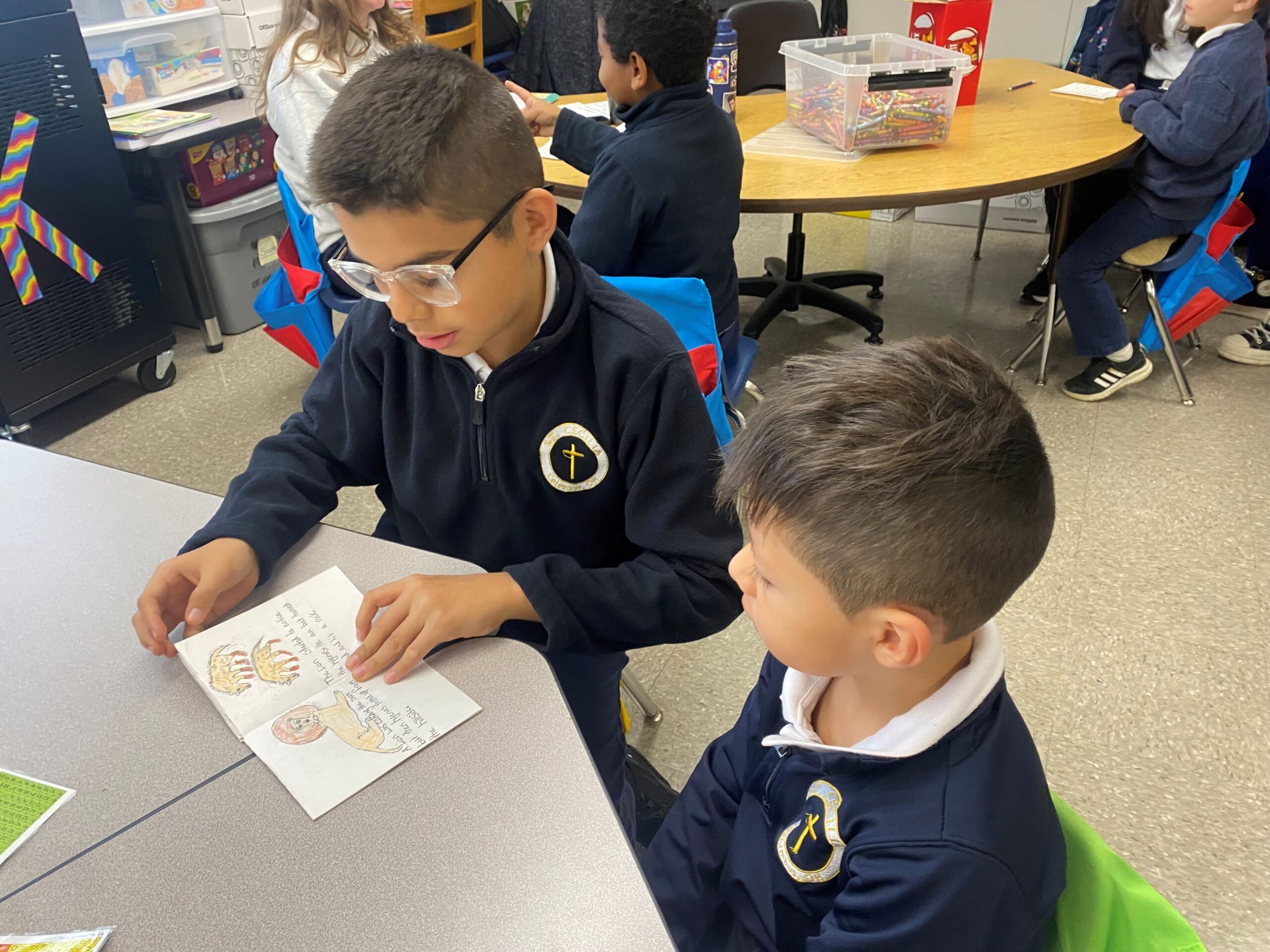 Saint Cecilia School implements courses of study provided by the Catholic Diocese of Columbus Office of Education. These courses of study are based on national and state standards, and meet all requirements set forth by the State of Ohio and our accrediting body, the Ohio Catholic Schools Accrediting Association.   Our school follows the Office of Catholic Schools courses of study for all content areas, including Religion, English Language Arts, Mathematics, Social Studies, Science, and Health.
In addition to the above mentioned content areas, Saint Cecilia School offers additional courses utilizing our school library, updated technology, art, music, physical education, and the Catechesis of the Good Shepherd program.  A variety of electives are available for middle school students including STEM, robotics, marching band, musical theatre, and calligraphy.
Distance learning is offered through Bishop Ready High School for 8th grade students to earn high school credit for Spanish I and Algebra I.
Saint Cecilia School teachers are trained in Orton-Gillingham and the Science of Reading best practices.  We incorporate standards-based teaching and learning practices in all classrooms.