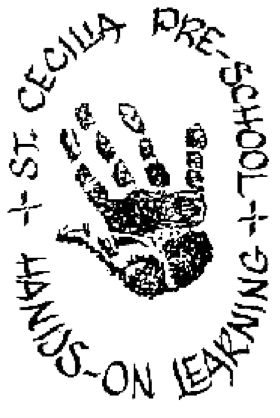 Mrs. Trisha Jakubick
Director
tjakubic@cdeducation.org
Phone:  614-878-0134
2020-2021 REGISTRATION
Registration for St. Cecilia Preschool will be open for returning families on February 18, 2020 and for new families on March 2, 2020.  Class sizes are limited.
To register online for the 2020-2021 school year, please click here.  You will be automatically redirected to the preschool registration form.
To download a copy of the registration form, please click here..
If you complete the online registration, a $75.00 registration fee is due within 2 business days for your registration to be complete.  Send registration fee to:
Saint Cecilia Preschool
Attn:  Mrs. Trisha Jakubick
434 Norton Road
Columbus, OH 43228
(The registration fee will be refunded only if your child cannot be accepted into a class.)
NOTE: Your child must be 3yrs old by September 30 of the year in which they are enrolling.  All children will be accepted into class on a first come - first served basis, based on the date the registration fee is received.  Children must be toilet trained - No diapers or Pull-ups allowed.
A one-time supply fee of $70.00 for half day and $90.00 for full day classes is due August 31, 2020.
For information about registration, call Mrs. Trisha Jakubick at (614) 878-0134 or e-mail at tjakubic@cdeducation.org